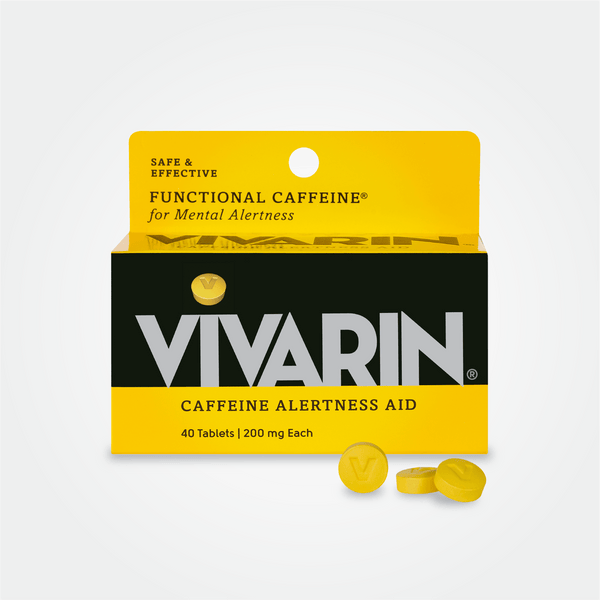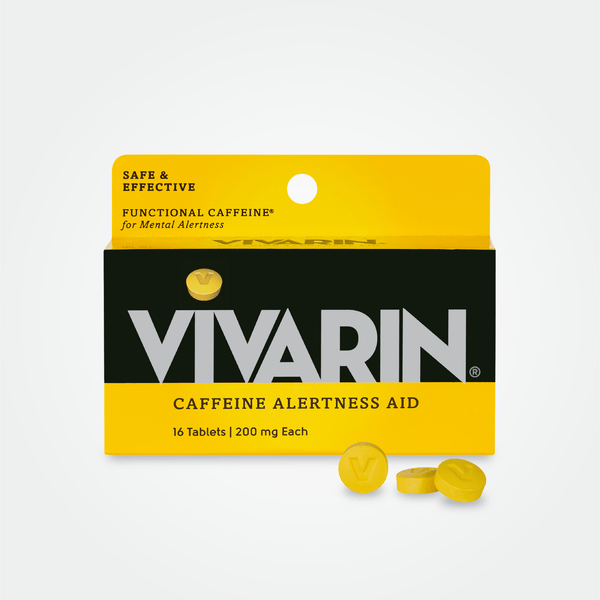 VIVARIN
Vivarin caffeine tablets are a quick, safe, and effective way to increase your alertness, wakefulness and hours of energy. Vivarin energy pills for men and women contain 200mg of caffeine, about the same amount as a cup of coffee, but without the sugar, extra calories, herbs or hidden mystery ingredients. Vivarin caffeine pills are a convenient, fast, and safe way to boost your mental energy.
Directions

Adults and children 12 years if age and over: take 1 tablet not more often than every 3 to 4 hours.
Ingredients

200 mg Caffeine in each tablet
See Full Drug Facts
VIVARIN VS. THE OTHER GUYS
COMPARE...
1 Vivarin
12 oz.
Coffee
16 oz.
Energy Drink
2 oz.
Energy Shot
Caffeine Content
200 mg Caffeine
260 mg Caffeine
160 mg Caffeine
200 mg Caffeine
Additives
No Added Ingredients
Sugar & creamer, flavors
Artificial colors, flavors, preservatives
Artificial colors, flavors, preservatives
Grams of Sugar
0 g Sugar
0-25 g Sugar
54 g Sugar
0 g Sugar
0 Calories
0-200 Calories
230 Calories
230 Calories
Cost
$0.25 per tablet
$2-4
$2-5
$2-3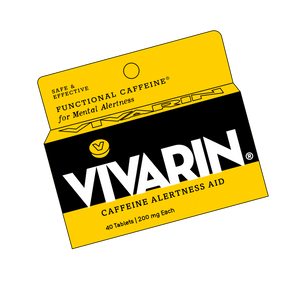 QUICK, CLEAN CAFFEINE TO POWER YOUR DAY.
Vivarin provides mental energy that helps you power your day. It's safe, has about as much caffeine as a cup of coffee - but costs less than a quarter per tablet. So if you're tired of coffee and those strange ingredients in expensive energy drinks, revive with Vivarin!
CONTAINS:
200 mg of caffeine, which is about the same as a cup of coffee.
DOES NOT CONTAIN:
Sugar or extra calories
Artificial sweeteners
Additional stimulants
Preservatives
VIVARIN VICTORIES
Feel the energy right from our community's words! They've swapped yawns for roars and are conquering their days with renewed vigor. Discover how Vivarin makes powering through not just possible, but enjoyable.
USE VIVARIN WITH CONFIDENCE.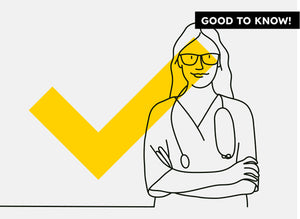 Caffeine Safety
Vivarin is quick, safe, and effective. But how much caffeine is safe? Good question. On average, most people who consume caffeine get about 250 mg of caffeine each day.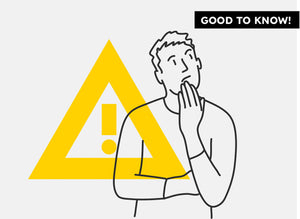 Caffeine Side Effects
Caffeine is an effective tool to help you stay awake and mentally alert when you're feeling fatigued. When Vivarin is used as directed, it's a safe way to stay alert.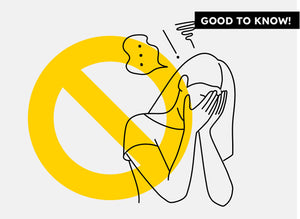 Caffeine Withdrawals
Since caffeine is a stimulant, it is very common to get addicted. When people don't get their usual dose of caffeine, they can experience withdrawal symptoms.